President's Message
Greetings from the President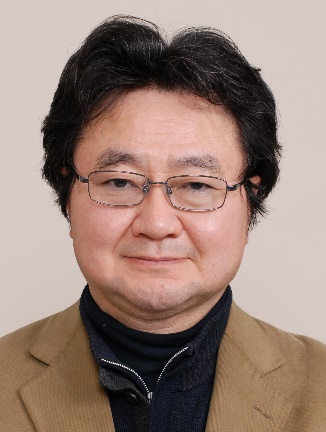 Role and Action of the AESJ
Mitsuru Uesaka, President for FY2017
I have been elected to be the president for the second consecutive year. I would like to do my best to contribute to the tasks of the AESJ.
It is important progress that the five nuclear power plants have restarted over the past year. Electricity supply should be based on a good balance of several aspects. Toward the best mix of the electricity supply, the service life extension and new construction of nuclear power plants are necessary. We, as the academia, understand that we should establish and open the quantitative indices of nuclear safety and risk, including sociological analysis. We plan to contribute to environmental radiation safety and local emergency planning which is the fifth layer of Defense in Depth. The lawsuit issues related to nuclear power plants are seriously investigated at the meetings and journal of AESJ. We try to explain scientific and technological issues comprehensively and correspond sincerely to the public and residents around nuclear power plants.
Evacuation areas in Fukushima were partly canceled in April, 2017. We understand that there are still a lot of difficulties for the evacuees to return home. We would like to express our deepest sympathy for them and do our bests for the assistance. We are emphasizing and continuing the cross-over projects, "Study Committee on Decommissioning of the Fukushima Daiichi Nuclear Power Plant" and "Fukushima Special Project".  We are also promoting "Academic Network contributing to Fukushima Reconstruction and Reactor Decommissioning" in collaboration with 36 related academic societies and forums. Especially, AESJ starts discussions with the consortiums on civil engineering and geology for substantial action plans on proceeding decommissioning and reconstruction.
We are strongly supporting YGN (Young Generation Network) and the student committee of AESJ and encouraging their international and domestic activities. Tight cooperation with Japan Nuclear Human Resource Network is inevitable. International standardization of curriculum, textbook and e-learning system of nuclear engineering and management is being developed by a joint project with IAEA. Recent restart of research reactors of the Japanese universities contributes to education and human resource development. AESJ continues to work for the graded approach depending on scale and risk for research reactors and facilities of nuclear materials and radioisotopes/accelerators.
We try to perform a consistent discussion on energy security, nuclear energy covering nuclear fuel cycle, fast neutron reactor and nuclear fusion. We try to enhance radiation applications for the public society.
Recent internal exposure accident at the Oarai Research & Development Center of JAEA (Japan Atomic Energy Agency) is regrettable. JAEA should analyze the reason and forms the measures to prevent recurrence. We are also analyzing internal factors of the accident.
We continue to open updated scientific facts and data obtained by our activities to the public comprehensively and timely. We do try to work for the upgrade and transparency of management, organization and bylaws of AESJ, and try to work together with members of AESJ in order to realize more active society. Thank you.
Vice President for FY2017
Yasuo Komano, MHI Nuclear Systems and Solution Engineering Co., Ltd.
Shigeaki Okajima, Japan Atomic Energy Agency
Ken Nakajima, Kyoto University